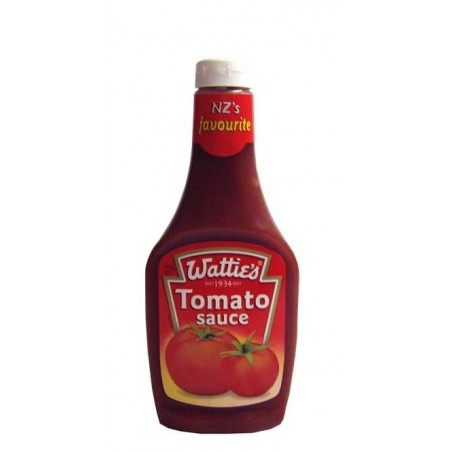  
Watties Tomato Sauce
Watties Tomato Sauce 560g
Watties Tomato Sauce is New Zealand's favourite Tomato Sauce. It's the taste that Kiwis know and love. Use as a condiment or to add flavour to your favourite dishes.
The rich tomato purée (equivalent to a large number of tomatoes) concentrated into every bottle and a special blend of spices. Wattie's Tomato Sauce is rich in lycopene, a powerful antioxidant.
You'll always be a Kiwi, if you love our Wattie's sauce.