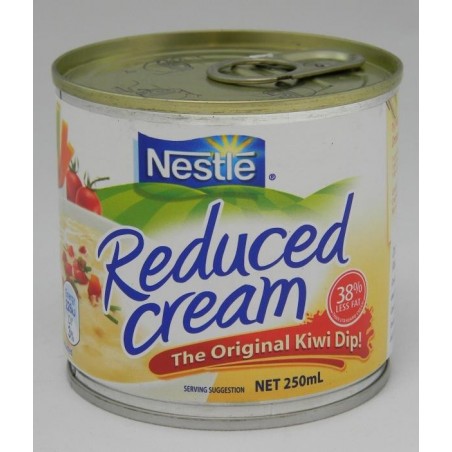  
Nestle Reduced Cream
Nestle Reduced Cream - 250g
Nestle reduced cream. Made from fresh cream, NESTLÉ Reduced Cream has 38% less fat than thickened cream.
It's been a Kiwi favourite for generations both as a base for "The Original Kiwi Dip" or for use in desserts or savoury cooking. It's so easy to keep a can on hand or to take it away camping or to the bach.
To make the Original Kiwi Dip combine with a packet of Maggi Onion Soup a tsp of lemon juice or vinegar (optional) and chill for 30 minutes.
Delicious.